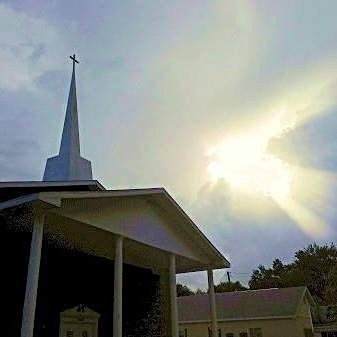 Gulf Ridge Park Baptist Church
This Named Website is no longer operational.
We are a part of the Nature Coast Baptist Association and support the Florida Baptist Convention, and Southern Baptist Convention for promotion of Christian missions at home and abroad. Our desire is to know Jesus and to make Him known.
We are inviting You!
So come join with us in building this ministry and reaching other families for our Lord and Savior Jesus Christ. We hope to meet you this Sunday!
Dr. Michael Pope is the Senior Pastor of Gulf Ridge Park Baptist Church. He provides Christ-centered preaching from God's Word, teaching verse-by-verse. He brings thirty-five years of valuable ministry experience as a pastor and Army Chaplain. He served our country in two wars. Dr. Pope retired from military service at the rank of Lieutenant Colonel 2014.

We are very glad to have him and his wife, Terri Ann, who support him and the ministries of the church.
Our Worship Times
Sundays 10:30 A.M. and 6:00 P.M.
Wednesdays 6:30 P.M. in the Chapel.
Discipleship Times
Pastor's Class 9:15 A.M.
Children's Sunday School 9:15 A.M.