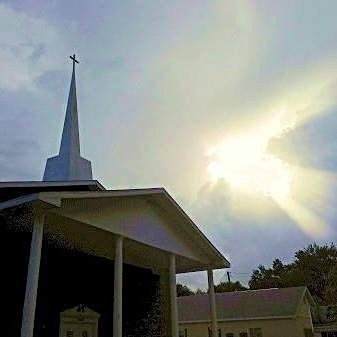 There is no Gulf Ridge Park Baptist Church
This Named Website is no longer operational.
[#19] Was Jesus' name always Jesus? Even before the creation of the earth?
Good question.
Before creation there is no record if Jesus had a name. It says in the Bible in the last days, He will have a name known only to Him (Godhead)...The Revelation 19:12-16.

In the Old Testament He was known as Jehovah. When you read the Old Testament many English versions will have the name LORD in all caps. That is the holy name of God used by the Jews. They did not know that Jesus was the same person.

The name of God used in Old Testament - Elohim is in a plural form. We know now that God is known in three personalities, Father, Son, and Holy Spirit. The most holy name for the LORD in Hebrew is YHWH, pronounced 'YahWeh.' The English translation is Jehovah. In the Old Testament priests so revered the name of the LORD, they would not utter the name Jehovah out loud, they used as lesser name - Adonai. It is also said when scribes would write copies of the Torah, when they came to the name of the LORD, they would take a new pen, write the name once then throw the pen away.

When the LORD revealed Himself to Moses in the wilderness, Moses asked God His name, His answer was, tell them "I AM WHO I AM", (Exodus 3:14) has sent you. That name has been translated as Jehovah. Jesus in John 8:58 referred to Himself as the I AM. Those who heard knew He was equating Himself as God and were going to stone Him for blasphemy, but what He said was the truth.

Hope this helps.