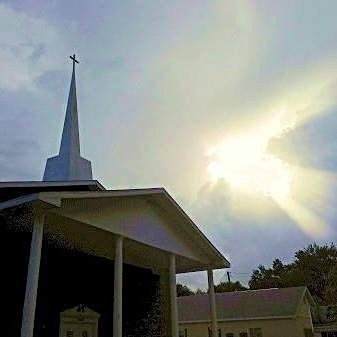 There is no Gulf Ridge Park Baptist Church
This Named Website is no longer operational.
[#21] As a follow-up, if there is no 'unwilling' worship and no one can be forced to worship if they choose not to do so... how do we explain Acts 26:11?
Thanks for the follow-up. Christians may be saved, but we are also vulnerable to pain and fear. I believe a person 'could' deny the Lord and still be saved, (Peter did remember?) but unless they repent, it is possible they could lose some reward when they stand at the judgment but of course, not their salvation.

Pain can be a powerful motivator for saying anything someone wants them to say. Fear for one's life or the life of a loved one can be equally as powerful. I think no one can actually say for certain what they will do when forced to make a decision under persecution. However, I do believe that whatever we need in that hour, God is able to supply. We will need peace and grace in those difficult times. The measure of our faith will ultimately determine the fullness of that grace.

I try, as a pastor, to encourage my church to stay close to the Lord in His word (faith comes by hearing, and hearing by the word of God), and in their fellowship and walk with Him. Way too many believers today are 'part-time' servants, and occasional church goers. They may have some difficulty in times of persecution. Think of it. If the believers Paul went after 'blasphemed' and they were stronger in faith than many today, what will happen to those of us who have been raised on pleasure, and nursed on comforts?

Romans 1:18:32 gives a vivid answer to your question. To summarize, verse 20 says: man is "without excuse". God has placed in our hearts the desire to worship Him (even if many do not know His name). Verse 26 says because men chase their own passions and evil desires, that God "gave them up to vile passions...to a 'debased' mind. Verse 32 "who, knowing the righteous judgment of God, that those who practice such things are deserving of death, not only do the same but also approve of those who practice them."

Hope this helps.

~End 21