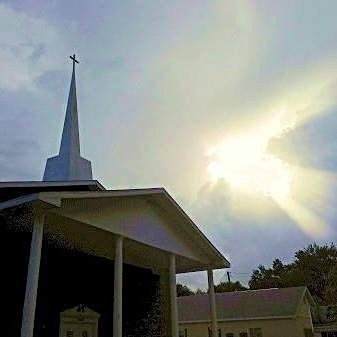 There is no Gulf Ridge Park Baptist Church
This Named Website is no longer operational.
[#22] Is there such a thing as the curse of the bastard because in the old testament Hebrews were not allowed to marry non Hebrews and have children? I am referring to Deuteronomy 23:2 which talks about this curse. And is it not true that in the Old Testament it is said that Hebrews were not allowed to marry non Hebrews?
Thank you for your question. Honestly I have never heard of a 'curse of the bastard' in Scripture. The Lord doesn't hold someone accountable for the 'sins of the father'. However there are cases where the 'fathers' of a nation have practiced idolatry to such a degree that God will bring judgment upon a nation. Then, all the people will become affected through this judgment. (i.e. Sodom and Gomorrah, Jericho).

The passage in Deuteronomy to which you referred was given in O.T. times because God wanted to ensure the purity of the Jewish race. Remember that His covenant was with Abraham, Isaac and Jacob and their descendants.
Today we live in the time of the 'Gentiles', and the church age. God has made a new covenant with us. The Bible says: "For WHOSOEVER shall call upon the name of the Lord shall be saved." Whosoever means any and all. God told Peter not to call anything (or anyone) unclean whom God has made to be clean. (Acts 10:15)
You are correct, in the O.T. the Jews were told not to mix races, again for the purity of the race.
Today 2 Corinthians 6:14 admonishes: "Do not be unequally yoked together with unbelievers..." This has nothing to do with racial purity, but with Christian fellowship. As a Pastor and Counselor, I have seen many instances where a couple has married and one of the parties is not a believer. This can cause all manner of difficulties within the marriage. I also believe that if a Jew who has become a Christian wished to marry a Gentile who is a Christian, there is no reason to prevent it. HOWEVER, that couple must at least consider the possible ramifications of their marriage as how it might (or may not) affect their families reaction.
One must be careful about interpreting the law in relationships. Jesus died for all, rich, poor, Jew, Gentile. He is not concerned when it comes to His ability to save someone whether or not they can lay claim to a 'father's' name or not. Jesus is concerned with the soul of man, and can use any of us for His glory regardless of their past, upbringing, or their name. When one is saved he/she lays claim to the 'Heavenly Father'. I pray this helps.
~End 22