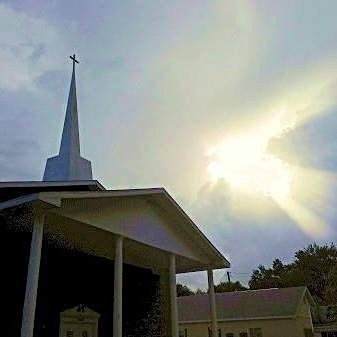 There is no Gulf Ridge Park Baptist Church
This Named Website is no longer operational.
[#26] Concerning Matthew 7:22, who are the "many" believers or nonbelievers. Is that the issue for determining whether someone is a believer by someone else or is this directed mainly for self-evaluation?
Thank you for your question. Jesus is speaking of the 'many' in this passage to those who CLAIM to know Him as Savior. They qualify their salvation on their many works in His name, but never knew Him in a personal, saving relationship.
As far as OUR determining if one is a true believer or not, that is very difficult if not impossible. Jesus gave a parable about the wheat (saved) and the tares (lost), how they grow together. Jesus said don't try to uproot the tares less you hurt the wheat. In the last days, they both shall be separated.
Jesus told us that we can know others by their 'fruit' Matthew 7:20. The fruit can be see not necessarily in one's 'duty' to God, because duty can have limitations, and camouflage what is truly in the heart. The fruit of a true Christian's service and obedience is motivated by our Love for God, that should have no limitations. It is love that sent Jesus to the cross, and love for Christ is what enables persecuted Christians to endure severe hardships to include death for Him.
Jesus says in Matthew 7:23 "I NEVER knew you". This means they were never saved to begin with. They only 'appeared' to be saved by the 'nice' things they did in the name of the Lord. It is vital for us to preach the gospel, but not with the goal to make church members, but to make disciples, 'teaching them ALL things whatsoever Jesus has taught us'. Matthew 28:18-20.
If we try to judge and make separations I believe we will get into God's business. He is more than able to bless those who are His, and those who aren't will show themselves for what they are. Do they walk in the Spirit, do they love Christ and are faithful in their love and service to others, do they endeavor to win souls for the Kingdom? It is extremely difficult to say we love the Lord and not have a love for lost souls. There are Christians like that, but they can't be filled with the Spirit of God. Now, how can I judge that? Because in every instance in Acts when the Christian was filled with the Spirit, they could not help but tell others the good news of Christ and His saving grace. Is that your desire as well?
I hope this helps, if you have any follow-up questions, please let us know.
~End 26