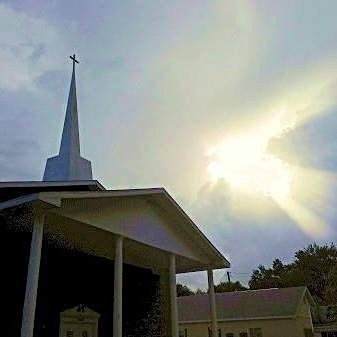 There is no Gulf Ridge Park Baptist Church
This Named Website is no longer operational.
[#29] What do Christ's miracles teach us about forgiveness of sins?
Great question.
Luke 5:17-26 comes to mind. A man is paralyzed. Unless his friends bring him to Jesus (such as what we should do with our friends, bring them to Jesus), this man could not be healed. The crowds were pressing in on Jesus so the men could not get in. What do they do? They go up on the roof, make a hole and lower the man down in front of Jesus. Notice verse 20, Jesus, "When He saw their faith", said "man, your sins are forgiven you." See, Jesus came to heal men not primarily of their physical ailments but their sins. The miracles were proof of the power and authority of Christ on earth. He is the Son of God!
Miracles were done in conjunction with His spiritual lessons to men. Read the great "I AM" statements in the book of John, there are eight of them. John doesn't mention many miracles in his book, but those he recorded were connected to the I AM statements. Many times, Jesus would perform the miracle, then teach the lesson while it was still fresh in their minds.
I hope you don't think that one must 'see' a miracle in order to be saved. Back to Luke 5, remember AT FIRST Jesus did not heal the man; He was looking for their faith. Who is to say if the man's sins had not caused him to be in the condition he was in? Our sins can do much damage to the human body...i.e. drunkenness, drug abuse, gluttony, etc. Jesus can forgive and save one who is caught up in these sins, but many times the damage of the body may take someone home.
When the crowd questioned who Jesus was to 'forgive sins', then He performed a miracle and healed the man. See, miracles were done to induce faith or directly occurred due to one's faith. Today, we have the completed New Testament which is given to increase our faith. Romans 10:17, "Faith then, comes by hearing, and hearing by the Word of God." In Jesus day, they had no New Testament but had to simply believe what Jesus said. Today because of His Word, we can believe without the power of miracles to 'prove' God is with us. Jesus said in one place, it is an 'evil' generation that seeks signs. He wants one to believe and trust what He has said to us. Hope this helps.
~End 29