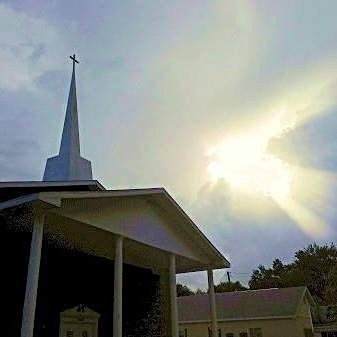 There is no Gulf Ridge Park Baptist Church
This Named Website is no longer operational.
[#31] Hello, Hoping you can please answer my question: What does this mean-Romans 7 verse 1-13?
Freed from the Law
Or do you not know, brethren (for I speak to those who know the law), that the law has dominion over a man as long as he lives? v2 For the woman who has a husband is bound by the law to her husband as long as he lives. But if the husband dies, she is released from the law of her husband. v3 So then if, while her husband lives, she marries another man, she will be called an adulteress; but if her husband dies, she is free from that law, so that she is no adulteress, though she has married another man. v4 Therefore, my brethren, you also have become dead to the law through the body of Christ, that you may be married to another.....
Thank you for your question.
Here Paul is simply laying out for the Believer the impact of the law of God.
Let me see if I can work this out a little for you. First understand that God is HOLY! In order for man to fellowship with God we must come to Him on His terms. Sinful man cannot fellowship with God in a Holy relationship. God sees the sin in us and His Holiness demands justice. If we were able to fellowship with God, we would have to keep the whole law without one failure...as you may know that is impossible.
The law of the Lord points out the weakness and flaws in our nature and character. Paul said: "without the law I would not know that I was coveting" (verse 7). For a man to be saved, he first must understand his condition, like going to the doctor, before he provides medicine to be healed he first explains what illness we have and what it will take to make us better. God says to us: "All have sinned and come short of the glory of God." Romans 3:23
God sent His only begotten Son born with a holy nature; He lived a holy life; in Him is no sin; but chose to die for every sinner on the cross for you and me (verse 4). Jesus alone was able to keep all the law perfectly. He became the representative of mankind - The Second Adam 1 Corinthians 15:45. Jesus is the only man who did not deserve to die (the wages of sin is death Romans 6:23). Jesus knew no sin, nor deserved death, but He chose to take the 'sinner's' cross in our place. Verse 6 says, the law held us captive to the judgment of God, but that judgment fell upon Jesus for us. Verse 13 says, the law is not evil, it is good, but it will also be used as evidence in the judgment of sin for fallen mankind.
Jesus who died in our place, who kept the law, and obeyed every jot and fine point of the law, paid the price for all who will trust Him as their Savior. It is not the law that brings us to salvation my friend, but the grace of God. Grace, unmerited favor which God the Father grants to all who will receive His Son Jesus as their Savior. (Ephesians 2:8) Salvation is the gift of God.
May I ask if you have received Jesus Christ as your Savior? It is impossible for you to be saved by the law's standards, if you break even one of the laws of God (which we all have), there is NO sacrifice or payment you or I can make to atone for it. The sentence is death! Jesus took that sentence upon Himself in order for us to be saved. If you haven't asked Him to forgive your sins and be your Savior, I pray that today you will do so.
Bro Michael
~End