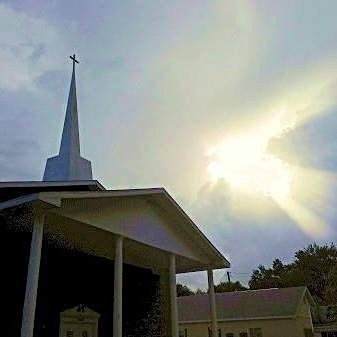 There is no Gulf Ridge Park Baptist Church
This Named Website is no longer operational.
Church Membership is a Privilege
I find it truly interesting how people will spend hours every week taking care of things around the house; nothing at all wrong with that. Hard work is beneficial, but to work oneself to death is detrimental. Taking a vacation now and then is beneficial, but laziness is detrimental.
When you and I are led by God's Holy Spirit to be saved, baptized, and join a local body of believers, it is obviously a choice we make for God that is not only beneficial to our salvation and spiritual well-being, but it is life-changing. How we choose to spend days and hours can be "beneficial or detrimental. "What becomes personally detrimental to us and to His church is when members attend sporadically, quit giving to support the ministry, or drop out altogether. Folks give many reasons why this happens, but I say none of the reasons have sound biblical basis. If there is a personal injury or insult, we are exhorted to go to the person and work it out. If there is something happening we may not like, there are proper steps to work on a fix.
The church is the body of Christ, anointed and blessed by Him for the unique purpose of being salt and light in this dark world. We gather together during the week to be refreshed, energized, encouraged, and strengthened in the faith. We also receive a special blessing as we fellowship with our brothers and sisters in the Spirit of the Lord. When we miss fellowship and preaching, we will immediately begin to grow weak, and anemic. Believe me, the enemy will not waste time moving in when he sees you weaken. This is why the Lord said, "not to forsake the assembling of ourselves together…but so much the more..." Hebrews 10:25.

Bottom line, it is difficult for any church to move forward if the body can't depend on the faithfulness of its members to serve in its many needs. We know this happens to some degree in every church. The time is short, Jesus could return any day. 'Wake up my people' is what I hear the Lord saying to His church. I encourage you to be found faithfully serving the Lord in His church when He returns. Look around; the days are evil and becoming more so (but remember God is on the throne). We "need" each other's fellowship. We "need" to be grounded in the strong teaching of God's holy Word. We "need" the church to be praying and His people walking in the Spirit.

What helps each of us to move forward for Christ is the encouragement we receive in fellowship. God has made it so that we need each other in ministry and work.
Bro Michael