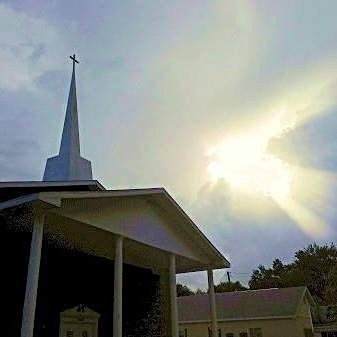 There is no Gulf Ridge Park Baptist Church
This Named Website is no longer operational.
[#10] Could it be possible to live a wilderness type of lifestyle as a Christian? Like living in the wild and surviving off nature? I wonder because if someone lived this lifestyle, it would be hard to share the gospel with people. And if it could be possible for a Christian to live this lifestyle, do you have any tips or recommendations for gospel sharing and glorifying God? Also, what if it was a hobby rather than a lifestyle? And another thing, could this possibly be something we could do on the New Earth after the millennium?
Thank you for your question.
Yes I believe that you could life a wilderness lifestyle. In fact I believe you can live the Christian life anywhere in this world. Let's say a person had property in remote Canada or Alaska, they can still worship the Lord. In China, and remote desert countries you will find God's people.
Wherever a person lives, let them be ready to share the Gospel of Christ. One never knows if the Lord will bring someone across their path. Remember Phillip the deacon in Acts. He was told by the Lord to go into the desert. When he arrived he saw a caravan and went to join it. He heard the Ethiopian reading the scripture and joined him and led him to the Lord.
John the Baptist lived in the desert until the Lord called him out to 'prepare the way of the Lord'.

I personally have thought of becoming a wilderness instructor. I was in the Marine Corps and Army. I love the outdoors.
Wherever you live, I encourage you to seek out fellow believers. Fellowship in the church with believers is important to the Christian's welfare and growth. The size of the congregation is not the issue. Remember Jesus said, 'wherever two or more are gathered together in My name, there I am in the midst'.

No one can truly say all that will take place in the millennium. Believers will be busy serving the Lord during that time. I doubt, we'll need or want to do anything more than that.
I encourage you to pray where God would use you. If you have a desire for living off grid, I say to pray about becoming a missionary. Going to a foreign country and sharing the gospel may be the answer to all your prayers and desires. Psalm 37 can be an encouragement to you. Verses 4-5 "Delight yourself also in the Lord, and He shall give you the desires of your heart. Commit your way to the Lord, trust also in Him, and He shall bring it to pass". verse 23 "The steps of a good man are ordered by the Lord, and He delights in his way."

~End 10