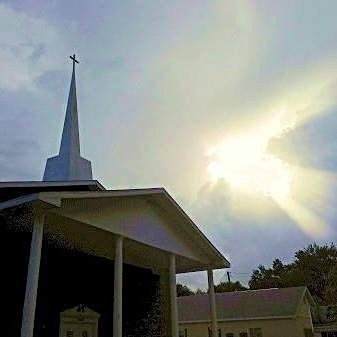 There is no Gulf Ridge Park Baptist Church
This Named Website is no longer operational.
[#2] How could the Tower of Babel reach the end of the universe to reach heaven? It would only work, if the earth is flat. How was the Tower of Babel possible?

Thank you for your question...very insightful. The passage you refer to is in Genesis 11:1-9. No, the world was not flat. The type of tower they wanted to erect would have been similar to the ancient pyramids in Egypt. It was probably started somewhere in the nation of Iraq.
The people of this time became very proud of their own accomplishments and thought they did not need God anymore, similar to how people think today with all our scientific and education advances. God looked down from HIS heaven and said there was nothing they wouldn't try to do. So God confused their language and they scattered throughout the earth. The tower project was soon forgotten.
God created us with intelligence and the ability for creativity and ingenuity, but it is wise for mankind to remember that all we have is a gift from God and not to let our pride 'lift us up' to the heavens. The Lord has a way of humbling all of us.
Also, in the Bible there are three types of heaven. One is what we would call the atmosphere of the earth, this is the only 'heaven' the people in Genesis 11 could have built this tower. The second heaven, is the dwelling place of the sun and stars. The third heaven is the dwelling place of God. Paul mentioned this place concerning himself in 2 Corinthians 12:2-5.
When I was in the Army, I served in the war in 2003. There was a place in Iraq that looked like the base and beginning of a large type pyramid. The remains looked like it was never completed and only reached to a height of about 250 feet. Some believe it could have been bigger but over the centuries people would come and take these ready made bricks to build houses. Could this be the remains of the Tower of Babel? See Image above.
~End2