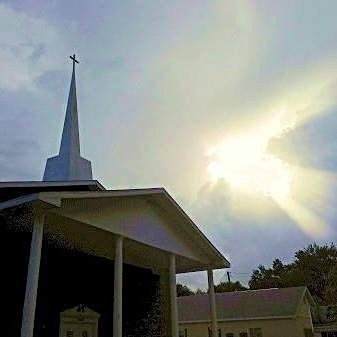 There is no Gulf Ridge Park Baptist Church
This Named Website is no longer operational.
[#7] Can you please tell me about what the Bible says about Paul being a tent-maker, what that looks like & how we can apply that to our lives; and in particular, our ministry/missionary journey?
Great Question Rob! Glad you asked.
Paul is referring to a time in the early church during his missionary journeys where he sought to provide for his own income without being a financial burden to new churches. At the time he was ministering, many new believers had been disowned by their families, and fired from their jobs because of their newfound faith in Christ. Paul did not want to place any more financial burdens on them while he and his team were in the area ministering to the church.
He was a tentmaker by trade. It was important in the Jewish tradition to pass down the trade of the father to the sons so they would have a way to provide for their families when they got of age. In Acts 18:1-3 Paul found Aquila and Priscilla in Corinth. They were Christians and agreed to let Paul work with them in their business of making tents. This provided enough income for Paul to continue living in Corinth and minister without depending or asking for help from this church.
Today, however many churches are established and can afford to support pastors and missionaries in their calling. The Old and New Testament supports the need to minister (pay a salary) to those Pastors that God sends to the church. Note that most preachers are highly educated. Many turn from a lucrative career and take their family to small churches that can`t come close to a salary they could make in the secular field. They do it because they are obedient to God`s will for their lives and are willing to make the sacrifice to serve the Lord and His people, all the while depending upon the local church to take care of their families` needs.
As the churches became more stable in Paul`s time, he urged them to collect funds for mission needs (tithes and offerings) in order to call and support a full time pastor. 1 Cor 16:2; Acts 11:27-30; verse 29 `Then the disciples, each according to his ability, determined to send relief to the brethren dwelling in Judea.` Please read 2 Cor 8-9; it also entails Paul`s exhortation to support ministries.
Now IF God is calling you to serve in the Pastoral or missionary field, I praise the Lord for you, but know that financially from time to time it may be a struggle, but the eternal rewards will far out way anything in this life. Paul wanted to give no opportunity for the church to say about him or his ministry that `He`s in it only for the money.' I`m sure you`ve heard that before.
Be much in prayer about going into this field. It is not a business, it is a calling. If one doesn`t see it that way, their tenure in the field will be short lived. If you are able to work in a trade and carry out your ministry, that may work well for you today.
May God give you wisdom. Keep searching the word and God`s will for your life and family.