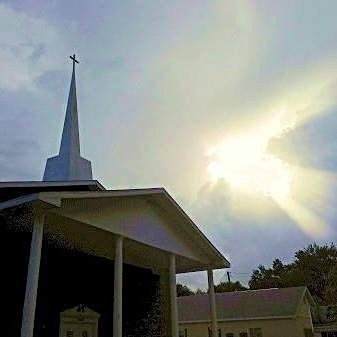 There is no Gulf Ridge Park Baptist Church
This Named Website is no longer operational.
[#8] I remarried, my first wife passed away. My wife now divorced because of an unfaithful husband but she also slept with someone before the divorce was final, she also lived with another man after that. My question is did I commit adultery when we were married? My wife is a saved person who confessed these sins and says she was forgiven, I do not believe this exempts us from committing the act of adultery when we married, y/n?
Great question, I'm glad you are sensitive to the Word of God in these matters, many today are not.

First, let's look at what the Bible says in Matthew 5:31-32. Verse 32 says: "But I say to you that whoever divorces his wife for any reason except sexual immorality (fornication, meaning a lifestyle) causes her to commit adultery." A clearly translation may mean: "whosoever marries one who is 'unjustifiably' dismissed is considered as committing adultery." This means a person who has been divorced OTHER than adultery/(fornication) is not justified for divorce in the eyes of the Lord. Soooo...if someone marries an individual who has been 'unjustifiably' divorced, commits adultery when they are married. Technically, that person has more than one mate. BUT, it sounds like your wife now divorced her husband because he committed adultery, so according to Scripture, the divorce would have been justified.

Jesus said this more clearly in John 4th chapter when He spoke to the woman at the well in Samaria....note that He did not condone her sin, but He loved her and wanted to see her saved and forgive her sin. Jesus told her to go and call your husband, she said "I have no husband" (altho she was living with a man outside of marriage vows, like many today). Jesus said, "You have had five husbands, and the one whom you now have is not your husband; in that you spoke truly."

You are correct, we should not commit adultery in any form or for any reason (or other sins for that matter). But you are married to her now. My encouragement to you is to love your wife, commit your relationship to the Lord for His blessing and seek to honor Him in your marriage. I don't recommend that you divorce your spouse, because in the state you are in now, it would not be deemed 'justifiable'. I have heard of couples divorcing because they feel under condemnation, but I don't believe that is of God, honestly I believe it is 'devilish'. The enemy has one purpose from the Garden of Eden: destroy lives, marriages, and families. Don't play into his hands.
If I may share a personal testimony; my mother divorced my father due to his rampant immorality. Later in life she married a man who had also been divorced. They had three more children. They deeply loved one another. He is now passed on. My mother became a Christian and is faithfully serving the Lord in her church at age 84. This is not meant to offer a 'justification', but an example of God's infinite grace and power to forgive and bless lives and families. I encourage you, don't put undo guilt upon your bride nor yourself. Live in peace, love one another, and seek to grow in God's grace as a couple is my counsel. Remember 1 John 1:9 "If we confess our sins, He is faithful to forgive our sins and to cleanse us from all unrighteousness."
~End 8