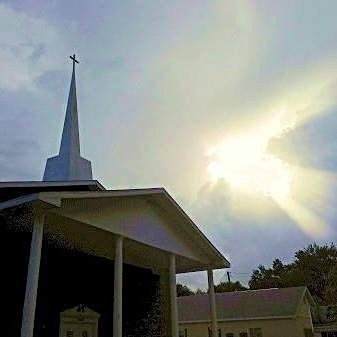 There is no Gulf Ridge Park Baptist Church
This Named Website is no longer operational.
Many people have asked is there more than just the occasional good feeling they have from going to church once a week. You see, the 'occasional' will never suffice for that which is eternal. It is no wonder there are so many 'dropouts' in the faith. They settle for the 'once in a while' and miss the greater blessing of daily walking with God. My answer to those who are seeking for something more in their worship is YES! God does not reserve His glory and power for only a select few, all of us can bask in the wonder of God's presence. I believe God wants His people to know and experience His majesty in unmistakable ways. How you ask?

Let's look at the lives of two Old Testament Saints. In Genesis 5:24 it says: "And Enoch walked with God; and he was not, for God took him." The key in this passage is 'walked with God'. One commentator said that Enoch walked closer to God in heaven than earth, so God took him to live with Him. Enoch was never far from God's presence; his life, his thoughts, his heart all belonged to the Lord. Enoch experienced the wonder of walking in God's presence.

Abraham was called "The Friend of God". James 2:23 "Abraham believed God, and it was accounted to him for righteousness. And he was called the friend of God." The key to Abraham's life was his friendship to God. Think about friends; what do they have? They talk with each other often, they share life experiences, they confide, they TRUST. Abraham 'believed' God. He knew that the Lord would keep his covenant with him so Abraham lived in harmony and fellowship with the Lord all his life.
Isaiah 26:3 "You will keep him in perfect peace, whose mind is stayed on You, because he trusts in You." Is the Lord Jesus your closest friend? The answer is found in the time you spend seeking fellowship with Him. If other things in this world have a greater priority in your life, then you have your answer. It is difficult to trust someone you don't know all that well.

Ask the Lord to renew the wonder of who He is. Evaluate your walk with God. Is it everything you want it to be? The Psalmist said: "Blessed is the man whose strength is in You. Whose heart is set on pilgrimage." (Psalm 84:5), (hum, this might be my new favorite verse). Be encouraged in the faith!

May God richly bless and grant you the desires of your heart.

Dr. Michael Pope, Pastor

Recapture the Wonder of God